Scroll down for the latest promotion$$$!
Interbets Cash Rewards ! (Tell me more.)
Instant Winner Promotions at branch locations on special holidays & race days
Partner Track Sponsored in-branch Giveaways & Bonuses
 

Fun Fall Deals September 30-October 27

Win Bonus Bucks from Woodbine Thoroughbreds

Event schedule pending NYS Gaming Commission approval and subject change without notice.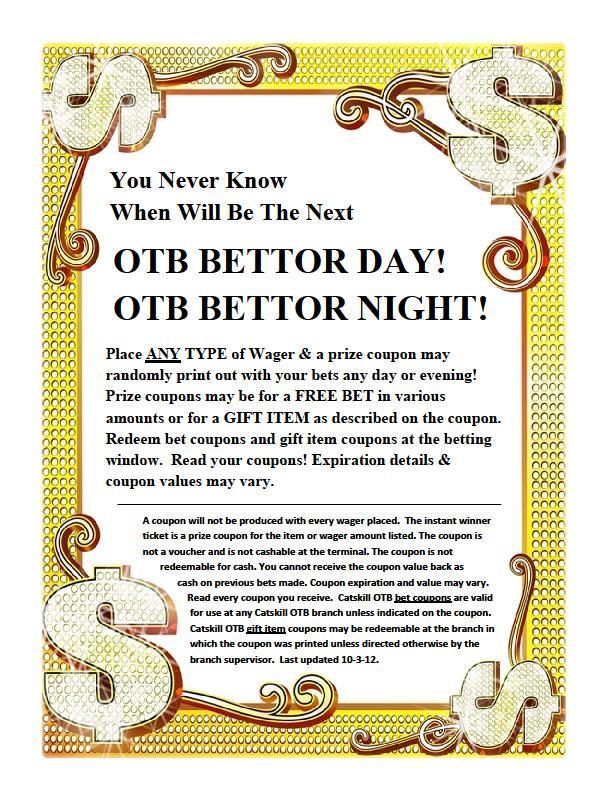 GIVE THE GIFT OF WINNING:

Don't miss a thing!
Sign up for our newsletter now!