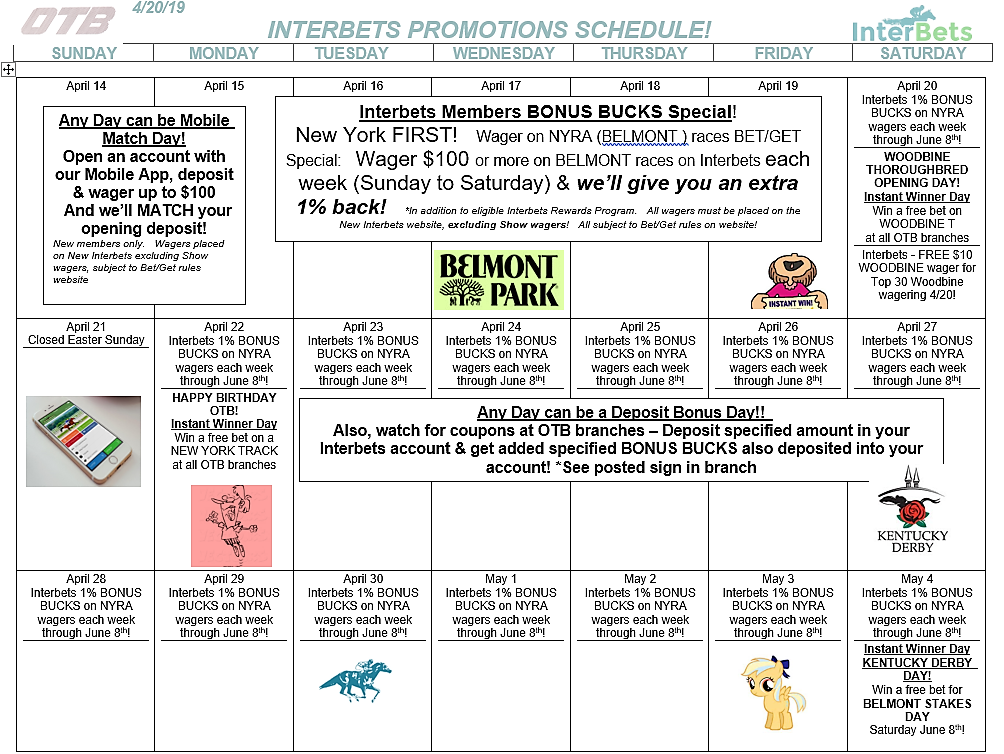 Scroll down for the latest promotion$$$!
Interbets Cash Rewards ! (Tell me more.)
Instant Winner Promotions at branch locations on special holidays & race days
Partner Track Sponsored in-branch Giveaways & Bonuses
April-June ~ Mobile App Match for all new accounts opened this month. We'll match up to $100 of your
first deposit with the App after you wager the full deposit with the App.
April 26 – July 7 ~ Interbets Account Holders Earn an Extra 1% by betting Belmont!

Spring Deals 2019 Rules

 and Bet/Get Rules Apply
April 20 ~ OTB Bettor Days ~ Celebrate the opening of Woodbine Thoroughbreds with Free bets at full service OTB branches.
April 20 ~ Interbets Members ~ Bet Woodbine April 20-21 on the new system and you may earn a $10 Free Bet
to top 30 accounts courtesy of Woodbine!
April 22 ~ OTB Bettor Days ~ Celebrate our Anniversary! Happy Birthday OTB! Win Free Bets at all full service OTB branches.
Event schedule pending NYS Gaming Commission approval and subject change without notice.
Find an OTB near you! Click here!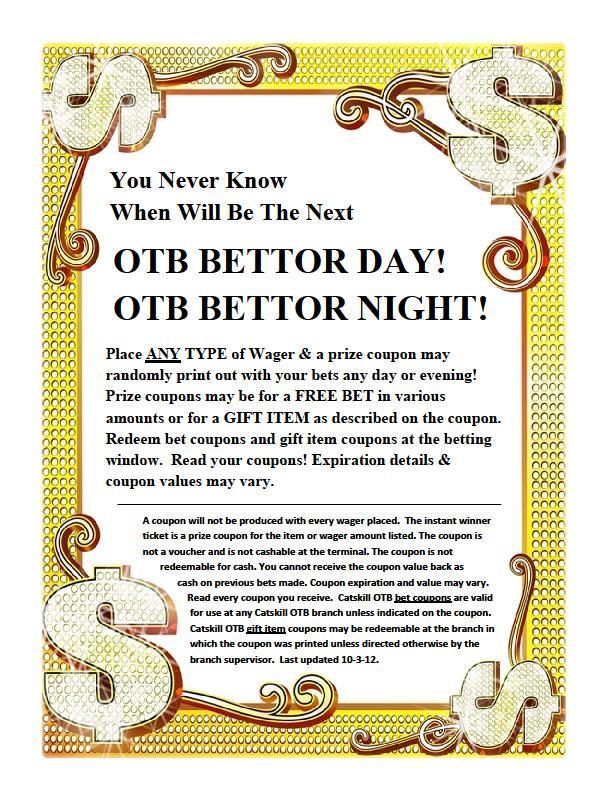 GIVE THE GIFT OF WINNING:

Don't miss a thing!
Sign up for our newsletter now!