Scroll down for the latest promotion$$$!
Interbets Cash Rewards ! (Tell me more.)
Watch for Instant Winner Promotions at branch locations on special holidays & race days
Handicapping Contests at a branch near you
Online handicapping contests, FREE & Pay-In FIVE days a week!  Handicap Contest Info here!
NYRA calendar & T-Shirt Giveaway – Beginning December 15th – current Interbets players will have the chance to win a FREE NYRA Calendar, and a "Winners Take All" golf shirt in the daily FREEROLL Tournaments! Compete in the NYRA FREEROLL Tournaments HERE.


EVENTS SCHEDULE:
Event schedule pending NYS Gaming Commission approval and subject change without notice.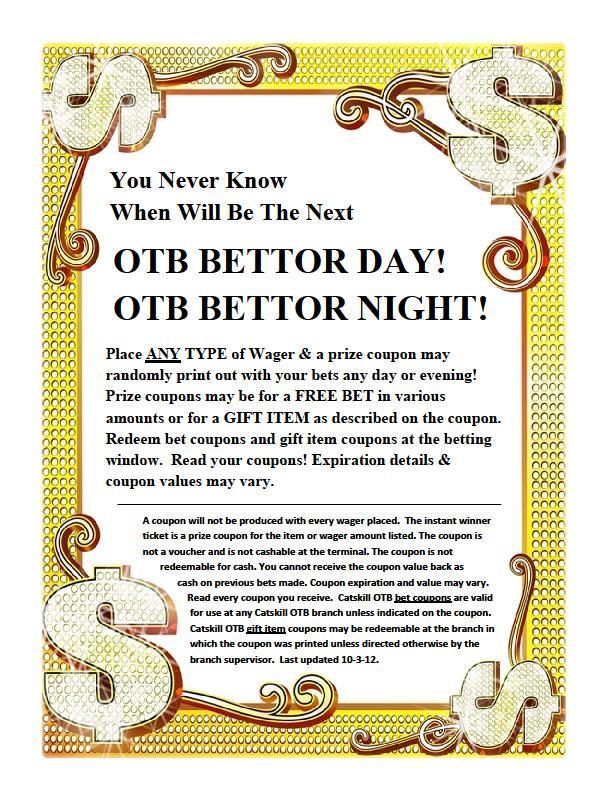 GIVE THE GIFT OF WINNING: